Quantum Lite – One solution at home and on the move.
Your most reliable and versatile communication tool in one compact package!

The recent Covid-19 crisis has forced many people to stay and work from home to minimize the risk of contracting and spreading the disease. The media and especially radio because of its widespread presence, credibility and intimacy, has been essential to winning the battle against the virus. Being aware of this, radio stations have continued to broadcast live programmes despite the fact that most of their professional journalists have been forced to work from home.
To make this possible, technical solutions are essential and Prodys Quantum Lite is a perfect solution as shown by the number of radio stations that currently rely on it for their daily work.
Quantum Lite is unique in its design and concept that brings together all the virtues necessary for teleworking in radio: Quality, Reliability, Versatility, Mobility, User-Friendly, Quick to install and Remote controllable.
Quality and Reliability
The quality of the connection is guaranteed by the OPUS and Enhanced aptXTM encoding algorithms, which allow connecting with low delay and high quality audio and by the Prodys BRAVE transmission protocol, which allows combining up to 4 IP links ( LTEx2 + Wi-Fi + Ethernet), guaranteeing that contributions are made without audio disruption. These features make the result of working from home equivalent to that of a professional studio.
Compatibility via SIP
Quantum Lite is also ready to work with the SIP infrastructures that many broadcasters have already in place (compatible with any SIP server), and thanks to the SIP Diversity mode (dual streams), it guarantees transmission stability that is not possible in standard SIP communications.
Versatility: Files Tools (Rec, Editor, Play On line, FTP) & Audio mixer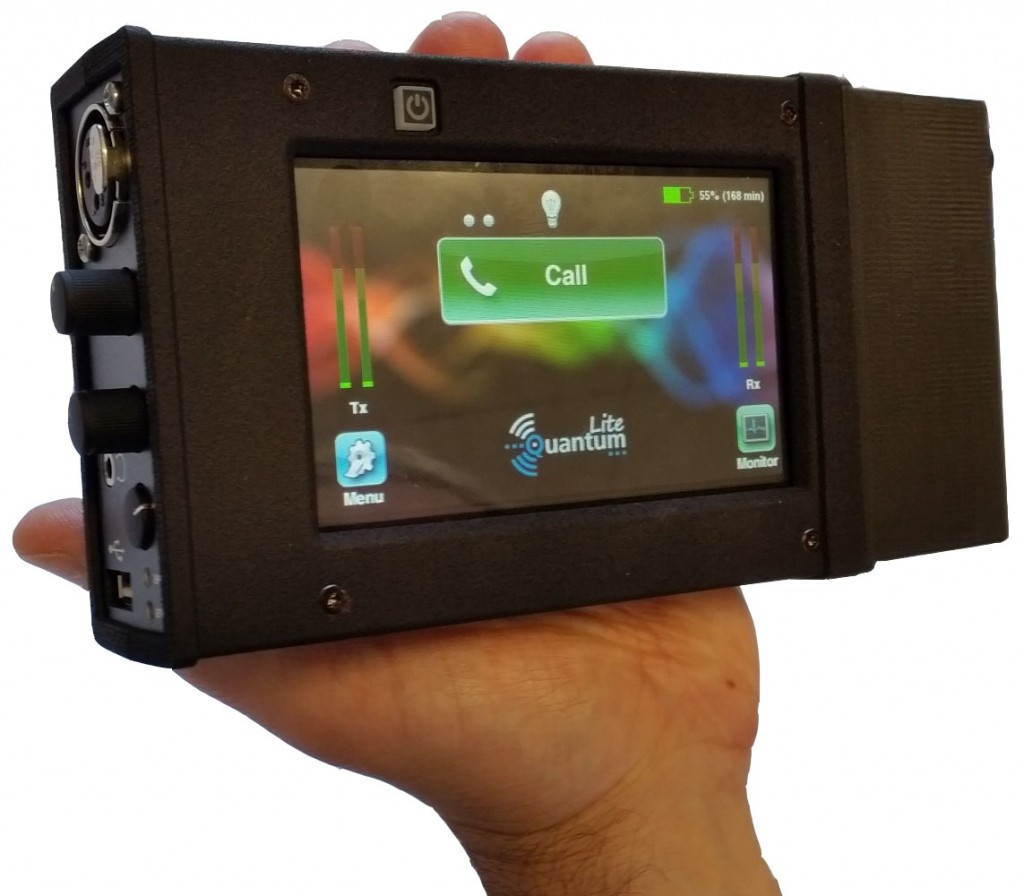 A program made at home can be greatly enhanced by adding additional pieces of voice or music. The Quantum Lite allows you to record, edit and play files online. In addition, recordings can be uploaded to an FTP server using multiple IP links to speed up transfer. You can also directly access the FTP server to download material that will help you prepare the program.
Audio package playout can be live mixed with the other audio inputs (MIC/LINE input and Stereo line input) for a quality sound, without needing to use a professional studio.
It is also possible to connect a laptop to the USB Audio interface of the Quantum lite. The Quantum Lite detects the computer as an audio card and the files played on the laptop become another audio source that can be mixed with the other audio sources.
On the Move
As the Covid-19 crisis subsides, confinement will be relaxed and radio must be prepared to go back outside. With the Quantum Lite we don't need any extra equipment because it is a lightweight unit with a battery life of over 4 hours. With its two built-in LTE modems allowing you to work with two different service providers simultaneously, this guarantees a stable connection from anywhere.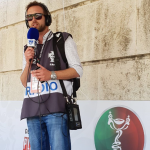 Imagine the presenters and their collaborators each with a Quantum Lite reporting live actuality of what is happening all around the world.
Friendly and Remotely Controllable
Simply connect a microphone and press a button to bring the sound of the street to central control. RNE's deputy director of media, José Luis García Hernán-Pérez, knows what it's like to work with this equipment: "One of the most important features of the Quantum Lite is its simplicity of use. From day one, our editors have adapted very well to the equipment and the new working conditions. "
And it's easy to install, too. Quantum Lite is capable of performing NAT traversal, so just connect it to your home router and you're ready to go. Or on the move just use the two built-in LTE modems.
What if something goes wrong and you need to take control of the equipment from the studio to make a configuration change? This can be easily done either by the web GUI or using the optional management software ProdysControlPlus. This program allows you to bypass all types of firewalls, no matter how and where the equipment is connected: cable, Wi-Fi or LTE and access your Quantum Lite by remote control.